Trailer Parts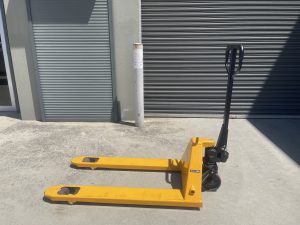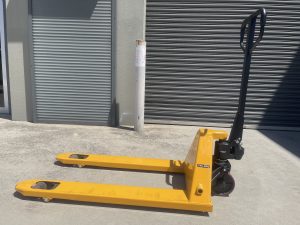 Stainless Steel Slide-Out Kitchen for Camper Trailer or Caravan (1000mm Long)
inc GST
Kylin Campers offer a great range of UTE canopies, UTE undertray drawers, caravans, camper trailers and parts and accessories. 
Small STAINLESS STEEL Caravan SLIDE OUT KITCHEN. 2 DRAWERS, SINK, FOLDABLE BENCH
Out of stock
New design feature:
1. Upgraded Sliding Mechanism
2. Upgrade support legs. Lockable and adjustable. 
Size:
Main body size of slide out kitchen: 1000x500x300mm (L*W*H)
Foldable Bench size: 470x500mm (W*L)
Total height including the runners (but excluding the foldable bench): 385mm
Total height including the foldable bench: 415.9mm
Total width including the sliding bench: 500mm
Material:
0.8mm food grade stainless steel
Specification:
1xBBQ Shelf
2xDrawers
1xFoldable bench
1xSink
1x lockable support leg, adjustable from 410mm to 700mm (from ground to bottom of slide)
Features:
1) The kitchen has shelf recessed threads on both sides, so that the foldable bench can be removed and attached on the opposite side if needed.
2) Buyers can change the direction of the runners to suit their own need. There are black handles on both ends of the kitchen for pulling out. 
3) Runner Locks: at both ends of the kitchen runners. 
4) To summarize, the foldable bench and the runners are reversible! 
They can be swapped to the opposite side. 
Important information on undo the foldable bench: 
The bolts on the bench's bracket contain Loctite, please do not try to use any electric tools to undo the bolts.
Please use a heat gun to dissolve / loosen the Loctite first and then use a hand tool (preferably ratchet or wrench) to undo the bolts slowly.  (Warning: Do not attempt using a impact driver to undo the bolts, it may result in breaking the riv-nuts)
Note: 
The slides on this kitchen are full extension ones which goes to 1000mm. Please measure carefully make sure your Camper Trailer or Caravan have enough space for the kitchen door to open when it slide out. Please contact us if there are any questions regarding their suitability.
Packaging:
Carton size: 111x66x45cm
Gross weight: 38.0kg 
FREIGHT:
This product has to travel on a pallet and must be unload with a forklift.
Freight for this item MUST be to a business address with a FORKLIFT or a pickup depot with one of our chosen carriers. If not, freight will incur a hand unload and tailgate fee (POA) which will need to be paid prior to dispatch.
Please use the "Quick Shipping Quote" function to get a freight quote. (Please note that the price quoted in quick shipping quote is without GST, GST will be included when check out) 
Insurance:
We ensure that your items are packaged correctly, we will not be liable for any damage in transit unless transit insurance has been purchased. For all insurance purchases please call us. Insurance must be purchased and paid for prior to dispatch.
Pick up:
Free pick up from our factory in Campbellfield, VIC 3061
PAYMENT
The following payment methods are accepted on our website when you checkout:
Bank Transfer
Payment by PayPal
Payment by Credit/debit card
Payment by ZipPay/Zip money
You can also give us a call during our business hours to pay over the phone with a credit card
Sales Team
Kylin Campers
PIONEER TECH PTY LTD
Address: Unit 34, 35-37 Jesica Road, Campbellfield, VIC 3061
T: 03 9357 8913 / M: 0439 558 580
Email: sales@kylincampers.com.au