Ute Canopies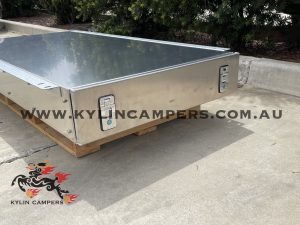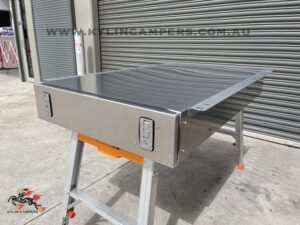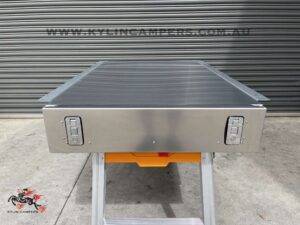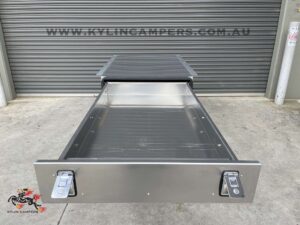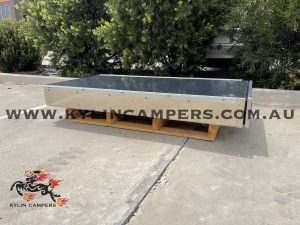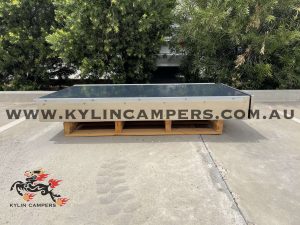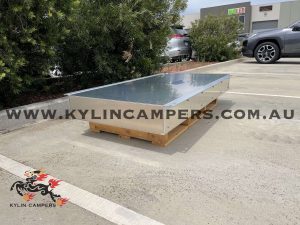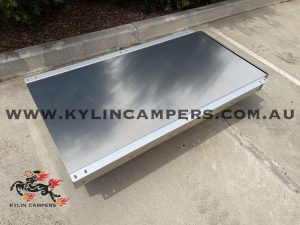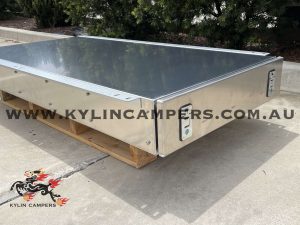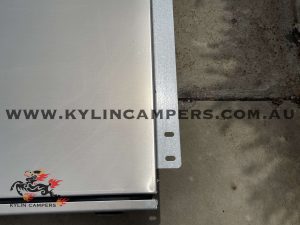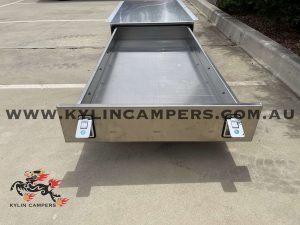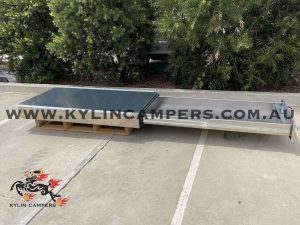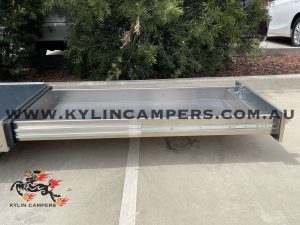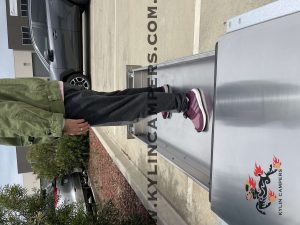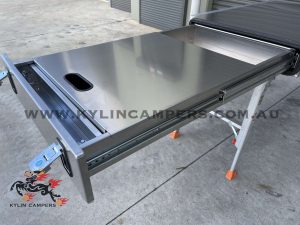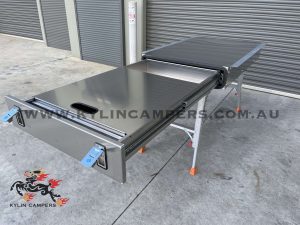 Alloy Under Tray Drawer (1500x750x170mm)
$1,450.00 inc GST
Kylin Campers offers a great range of UTE canopies, UTE undertray drawers, UTE truck toolboxes, canopy accessories, caravan & camper trailer parts, 4×4 accessories. 
Please contact Kylin Campers before you buy the item as stock changes every day.
Ute Tray Drawer, Roller Drawer, Trundle Drawer, Quality Drawer, Quality Tool Box
New design, fully sealed under tray alloy drawer
Size: 1500x750x170mm (LxWxH)
Model: PTTD-A-1500
Brand: Kylin Campers
Out of stock
Specification:
Our Ute under tray Drawers, Trundle Drawers fit between the chassis runners on most of Alloy or Steel trays, and are bolted directly to the underside of the tray.
Material: Marine Grade Alloy Flat Plate (5052 Alloy), fully enclosed case
Accessory: 2x Heavy Duty Thumb Press locks (easy installation of number plate in the middle)
Our under body drawers are capable of carrying up to 100kg of evenly distributed load.
Upgraded sliding mechanism with 2x 227kg rated heavy duty drawer slides
A well-built robust design, fully enclosed casing, rubber seal, folded face plate
Heavy duty construction
Built-in galvanised steel plate for installation on top
External Size: 1500x750x170mm (LxWxH)
Net weight: 54.0kg
Upgraded front face-plate: The face-place is now removable, and can be powder coated or painted separately if the buyer wants to paint/powder coat at his/her own costs and decision.
(New pictures for the 1500mm long model are coming soon)
Please note: 
Stainless Steel Bench is not included in the price.
You can purchase it here:
https://www.kylincampers.com.au/shop/ute-canopies/under-tray-drawers/stainless-steel-bench-for-drawer/
Insurance:
We ensure that your items are packaged correctly, we will not be liable for any damage in transit unless transit insurance has been purchased. For all insurance purchases please call us. Insurance must be purchased and paid for prior to dispatch.
Pick up:
Free pick up from our factory in Campbellfield, VIC 3061
FREIGHT:
This product has to travel on a pallet and must be unload with a forklift.
Freight for this item MUST be to a business address with a FORKLIFT or a pickup depot with one of our chosen carriers. If not, freight will incur a hand unload and tailgate fee (POA) which will need to be paid prior to dispatch.
Please use the "Quick Shipping Quote" function to get a freight quote. (Please note that the price quoted in quick shipping quote is without GST, GST will be included when check out) 
MONEY TRANSFER
Money transfers can be made to account details as below.
BANK DEPOSIT
PIONEER TECH PTY LTD
BSB: 063 182
ACCOUNT: 1124 6203
Commonwealth Bank of Australia
EFTPOS TRANSFERS: payment can be made through our EFTPOS terminal.
PAYPAL TRANSFERS: We accept payment through paypal.
Sales Team
Kylin Campers
PIONEER TECH PTY LTD
Address: Unit 34, 35-37 Jesica Road, Campbellfield, VIC 3061
T: 03 9357 8913 / M: 0439 558 580
Email: sales@kylincampers.com.au