Ute Canopies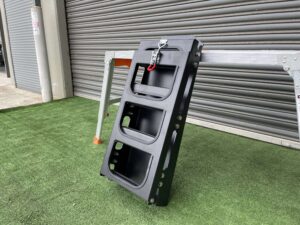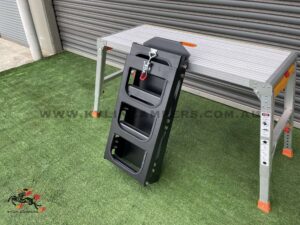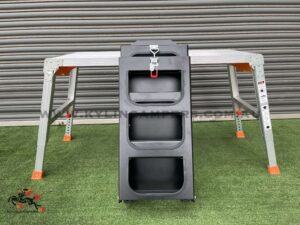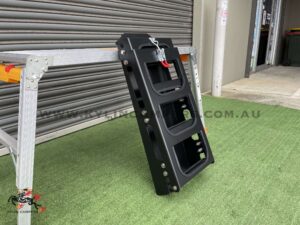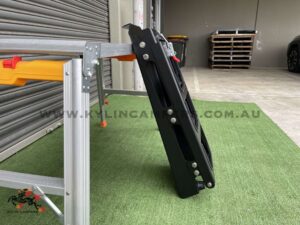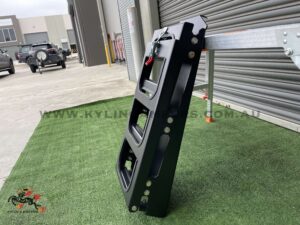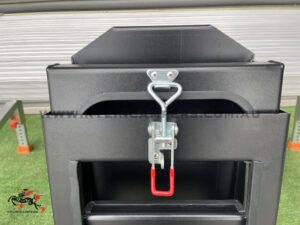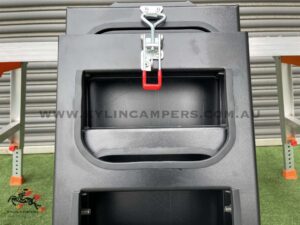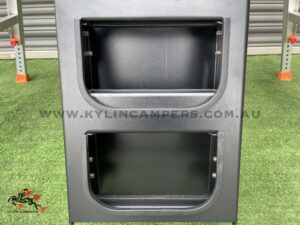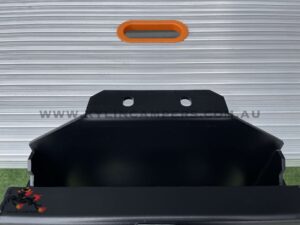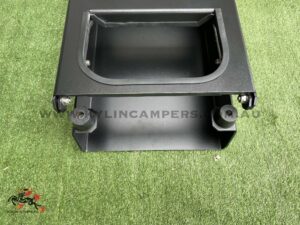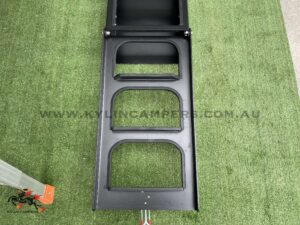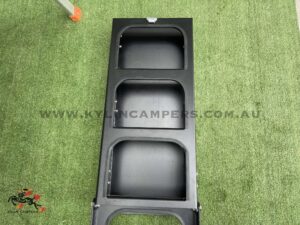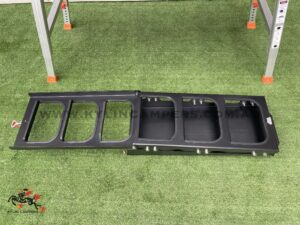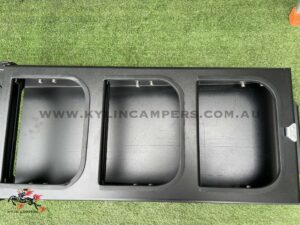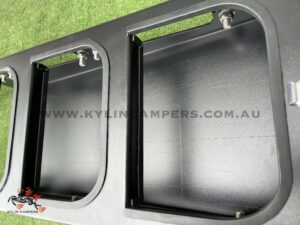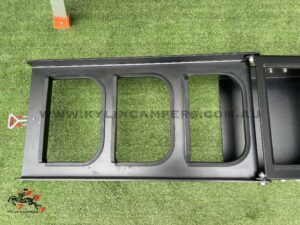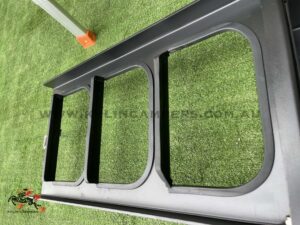 Compact Heavy Duty Black Alloy Ladder for Ute Canopy (Fixed Ladder)
$350.00 inc GST
Kylin Campers offers a great range of UTE canopies, UTE undertray drawers, UTE truck toolboxes, canopy accessories, caravan & camper trailer parts, 4×4 accessories. 
In stock
Compact Black Alloy Fold down Ladder for Ute Canopies, Camper Trailers, Caravan
Specification:
Compact and Slim design
Size: 350mm W x 188mm D x 850mm H
Internal width (steps): 260mm
Maximum height when fold down: 1360 mm
Material: heavy duty 5mm Alloy Flat Plate
Lockable Latches on top to lock the folded ladder
Rubber on each internal flange for grip and easy stepping
Heavy Duty Rubber Stops on the bottom to stop the ladder
Net weight: 10kg
Model No.: KC-CAL-B
Fittings:
We do not provide fitting services, so fitting is not included in the price.
Insurance:
We ensure that your items are packaged correctly, we will not be liable for any damage in transit unless transit insurance has been purchased. For all insurance purchases please call us. Insurance must be purchased and paid for prior to dispatch.
Pick up:
Free pick up from our factory at Campbellfield, VIC 3061
FREIGHT:
Please note that we can't post this item to PO box, we can only ship it to your residential address or business address
Flat rate $50 areas:
All of VIC (Zone V1, V2), Sydney Metropolitan (Zone N1), Adelaide Metropolitan (Zone S1), Brisbane Metropolitan & Gold Coast (Zone Q1), Canberra (2575-2639),
Flat rate $100 areas:
All of TAS (Zone T1), Regional NSW (Zone N2), Regional South Australia (Zone S2), Perth Metropolitan (Zone W1), Regional QLD (Zone Q2),
Flat rate $150 areas:
All of NT (Zone NT1), Regional WA (Zone W2 & W3), Regional QLD (Zone Q3 & Q4)
Please use the 'calculate shipping' function in 'Cart' or 'Checkout' to check freight cost.
If you believe your address is in a wrong zone, and wrong freight cost has come up, please contact us directly to let us know.
PAYMENT
The following payment methods are accepted on our website when you checkout:
Bank Transfer
Payment by PayPal
Payment by Credit/debit card
Payment by ZipPay/Zip money
You can also give us a call during our business hours to pay over the phone with a credit card
Sales Team
Kylin Campers
PIONEER TECH PTY LTD
Address: Unit 34, 35-37 Jesica Road, Campbellfield, VIC 3061
T: 03 9357 8913 / M: 0439 558 580
Email: sales@kylincampers.com.au