Ute Canopies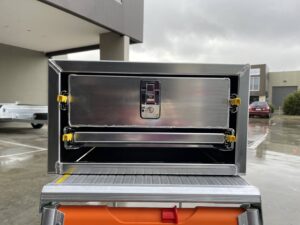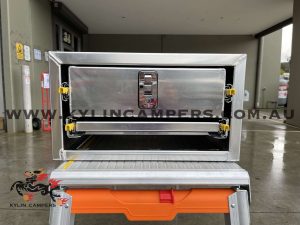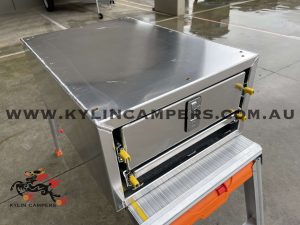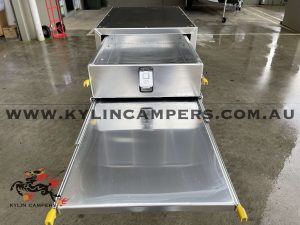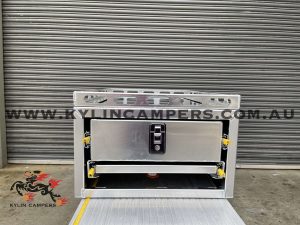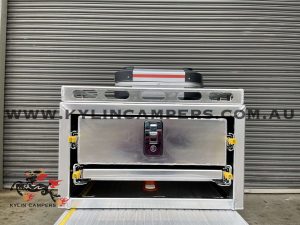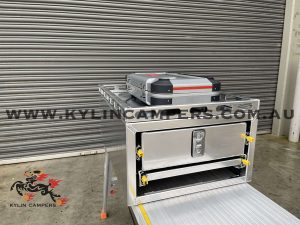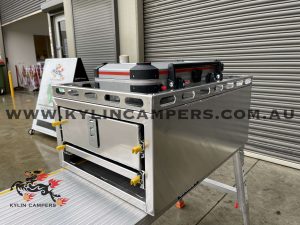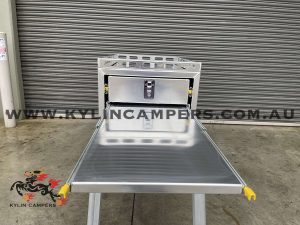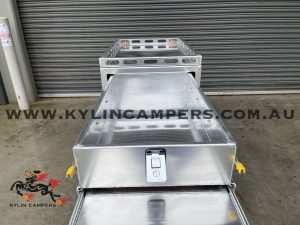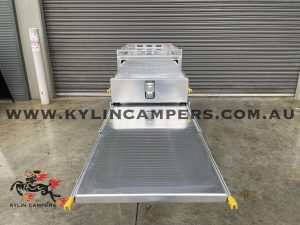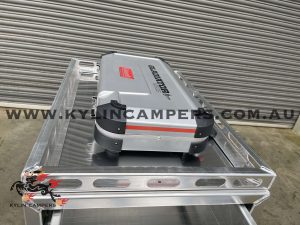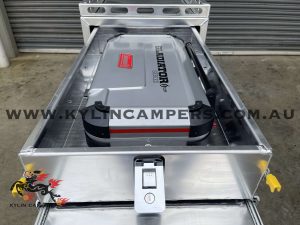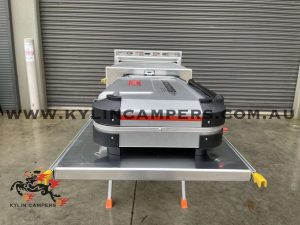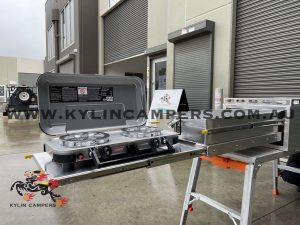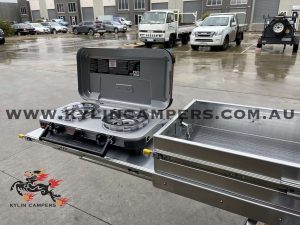 Aluminium Single Cargo Drawer with Sliding Table – 550x800mm
$700.00 inc GST
Kylin Campers offers a great range of UTE canopies, UTE undertray drawers, UTE truck toolboxes, canopy accessories, caravan & camper trailer parts, 4×4 accessories. 
Aluminium Toolbox, Cargo Drawer, Ute canopy insert, Canopy drawer kit, Truck storage box
In stock
Cargo Drawer unit (with sliding table)
Ute canopy drawer module
Perfect Camping setup for your canopy
Specifications:
External dimensions: 550x800x310mm (WxDxH)
Internal dimensions of the drawer: 430 x 780 x 135mm (WxDxH)
Table size: 410 x 750 mm (WxD)
65mm Spacing Underneath the table
Model: KC-SD550S
Brand: Kylin Campers
Material: Heavy duty aluminium flat plate in raw finish, thickness: 2.5mm
TIG welded, folded edges provide better structural strength (than just one piece of plate)
1x Stainless Steel Thumb Press Lock
Single Cargo drawer with lockable drawer runners
Sliding table with lockable drawer runners
The bench will come out with the drawer at the same time
Load rating on the drawer & the table: 220.0lbs
Net weight: 30.0kg
Please note that the tie down rack and the portable stove are not included in the price
Optional Tie-down Rack: $70
Please purchase it via the following link:
https://www.kylincampers.com.au/shop/ute-canopies/alloy-ute-canopy-drawer/tie-down-rack-for-drawers/
Insurance:
We ensure that your items are packaged correctly, we will not be liable for any damage in transit unless transit insurance has been purchased. For all insurance purchases please call us. Insurance must be purchased and paid for prior to dispatch.
Pick up:
Free pick up from our factory in Campbellfield, VIC 3061
FREIGHT:
This product has to travel on a pallet and must be unload with a forklift.
Freight for this item MUST be to a business address with a FORKLIFT or a pickup depot with one of our chosen carriers. If not, freight will incur a hand unload and tailgate fee (POA) which will need to be paid prior to dispatch.
Please use the "Quick Shipping Quote" function to get a freight quote. (Please note that the price quoted in quick shipping quote is without GST, GST will be included when check out) 
PAYMENT
The following payment methods are accepted on our website when you checkout:
Bank Transfer
Payment by PayPal
Payment by Credit/debit card
Payment by ZipPay/Zip money
You can also give us a call during our business hours to pay over the phone with a credit card
Sales Team
Kylin Campers
PIONEER TECH PTY LTD
Address: Unit 34, 35-37 Jesica Road, Campbellfield, VIC 3061
T: 03 9357 8913 / M: 0439 558 580
Email: sales@kylincampers.com.au
Web: http://www.kylincampers.com.au