Ute Canopies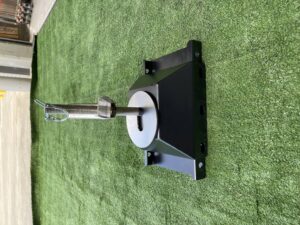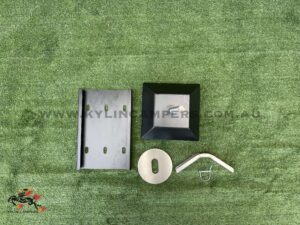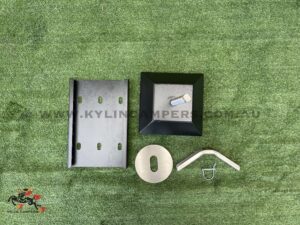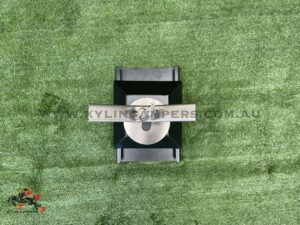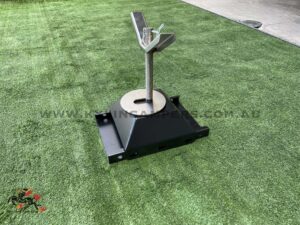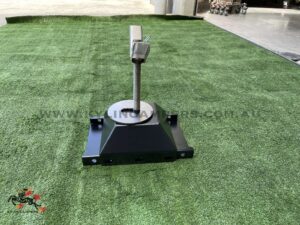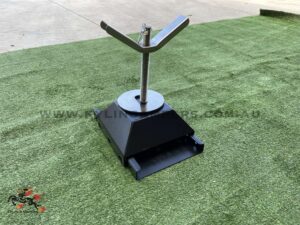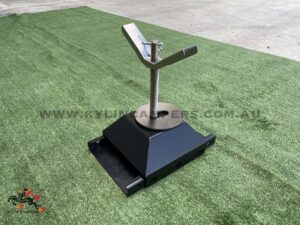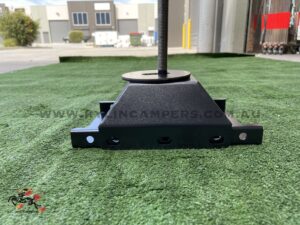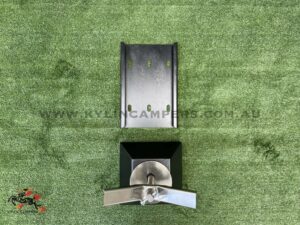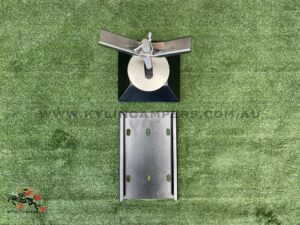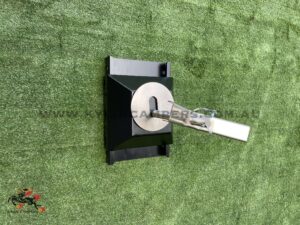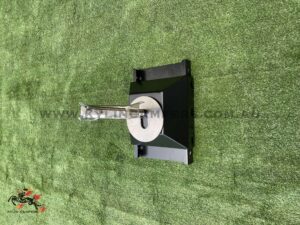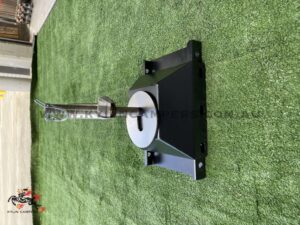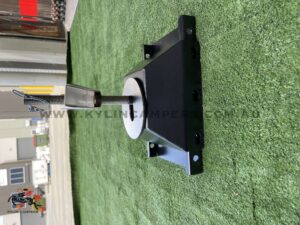 Black Fixed Spare Wheel Carrier for Ute Canopy
inc GST
Kylin Campers offer a great range of UTE canopies, UTE undertray drawers, caravans, camper trailers, and parts and accessories. 
Black Adjustable Heavy Duty Spare Wheel Carrier for Ute Canopies, Camper Trailers, Caravans, Utility Trailers, etc.
In stock
Specification:
Fixed spare wheel carrier for Ute canopy
Overall size: 300 x 300 x210mm Height x length x width
Suitable for R13", R14", R15", R16", R17", R18" wheels
Universal fit for most of the spare wheels from 31" to 35" (or smaller)
Material: 3mm Steel
Finish: powder coated black (Satin textured black)
Net weight: 6 kg
Important feature:
200 mm long stainless steel M20 threaded Rod (lockable)
Total depth of Rod & mount bracket: 310 mm
Stainless Steel Wing Nut
300mm high back bracket
Stainless Steel 130mm Rubber Padded Wheel Centre disc
Comes in a kit with 1 x 300mm high bracket, 1x spare wheel mount, 1x Disc, 1x Wing nut, 1x D ring,
Perfect for secure and support a spare wheel at the back of your canopy 
Please Note:
Fitting is not included in the price.
Insurance:
We ensure that your items are packaged correctly, we will not be liable for any damage in transit unless transit insurance has been purchased. For all insurance purchases please call us. Insurance must be purchased and paid for prior to dispatch.
Pick up:
Free pick up from our factory at Campbellfield, VIC 3061
Product Shipping / Postage: 
We can't post this item to PO box, we can only ship it to residential or business address.
This item can be purchased directly on our website.
Please use the 'Calculate shipping' function in 'Cart' to check postage or refer to the following table.
Freight cost will automatically added when you put in your address when checking out.
Please select 'Flat rate' when check out if you want to go with standard shipping (tracked). 
Please select 'Express postage' when check out if you want to go with express shipping (tracked).
If you believe your address is in a wrong zone, or wrong freight cost has come up, please contact us directly.
Free Postage (Flat Rate $0) / Express Postage $20 areas: 
All of VIC (Zone V1, V2)
Free Postage (Flat Rate $0) / Express Postage $30 areas:
Sydney Metropolitan (Zone N1), Adelaide Metropolitan (Zone S1), Brisbane Metropolitan & Gold Coast (Zone Q1), Canberra (2575-2639),
Flat rate $20 / Express Postage $40 areas:
All of TAS (Zone T1), Regional NSW (Zone N2), Regional South Australia (Zone S2), Perth Metropolitan (Zone W1), Regional QLD (Zone Q2),
Flat rate $40 / Express Postage $60 areas:
All of NT (Zone NT1), Regional WA (Zone W2 & W3), Regional QLD (Zone Q3 & Q4)
PAYMENT
The following payment methods are accepted on our website when you checkout:
Bank Transfer
Payment by PayPal
Payment by Credit/debit card
Payment by ZipPay/Zip money
You can also give us a call during our business hours to pay over the phone with a credit card
Sales Team
Kylin Campers
PIONEER TECH PTY LTD
Address: Unit 34, 35-37 Jesica Road, Campbellfield, VIC 3061
T: 03 9357 8913 / M: 0439 558 580
Email: sales@kylincampers.com.au